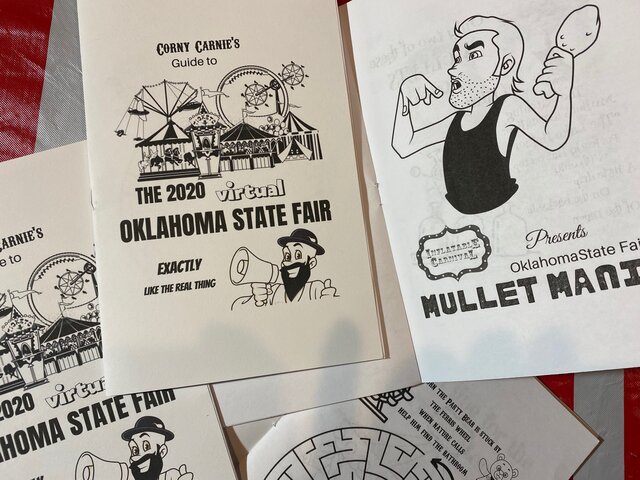 Corny Carnie's guide to the Virtual 2020 Oklahoma State Fair
This activity book is wrong and immature on many levels. Just like the real fair. Sure, this book is a waste of money, but so are tickets to the fair. This book only cost HALF of one ticket to the fair, and I know that you cheapskates will buy ONE COPY and show it to all of your friends. That's like not getting caught sneaking into the State Fair when the ticket man is distracted. Well played. $18 sodas all around.
The humor is shocking, without being offensive. Snarky to the point of needing a mini series on Snark Week. What?!?! oh yeah , the book.
You should definitely buy the book !