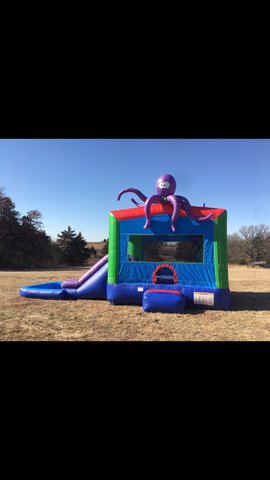 PURPLE OCTOPUS COMBO WET
Flippin' your fins, you don't get too far.
Legs are required for jumpin' and dancing..

Eight legs, or tentacles to be exact.



Equally at home in an Oklahoma City neighborhood or Guthrie's back country , the

purple octopus combo brings a ball hoop, a slide, and a bounce house together for all of the inflatable fun under the sea.

Life is the bubbles when you upgrade to the wet combo for your summer party , church function, birthday party or social gathering. of any kind.