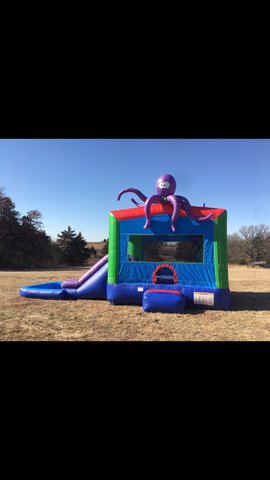 PURPLE OCTOPUS COMBO DRY
Flippin' your fins, you don't get too far.
Legs are required for jumpin' and dancing..

Eight legs, or tentacles, to be exact.

The purple octopus combo brings to the party a ball hoop, a slide, and a jumping castle together into one bounce house for all of the fun under the sea. No oceanside property in Guthrie, Oklahoma?!?! No problem..... No sandy beaches in Oklahoma City?!?! No problem....... your little adventurer or even your mermaid will love this moonwalk.