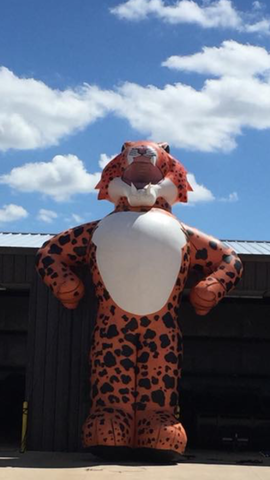 Leopard / Tiger / Wildcat
Having a giant cat cartoon balloon outside of your Edmond business immediately improves your curb appeal. A 30 foot tower of feline ferocity is the purrrfect way to announce new sales, a grand opening or to just get some cat curiosity into your store in any market from Guthrie to Oklahoma City .
We just spoke to Carole Baskin and she said this balloon tiger is big enough to fit over 5 ex husbands inside it. Please do not do that. Our septic tank is full enough .