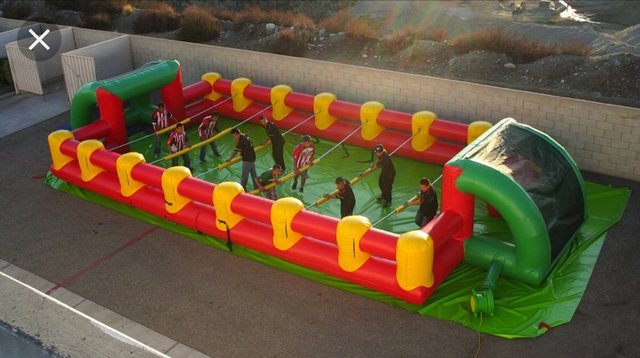 HUMAN FOOSBALL
Remember foosball? That perfect mixture of soccer and shishkabobs.

Well, this ain't the same foosball you played at church camp. You and your teammates run back and forth in tandem without ever removing your hands from the pole.

Giant foosball, just like regular foosball, but we DARE you to spin the stick.